HOW IT WORKS
Fully digital platform offering real-time, self-scheduled sessions with Standardized Patients (SPs)
Customize Scenarios to your learning objectives
Participants self-schedule their 1:1 SP sessions at convenient times for themselves (mornings, evenings, and weekends)
Verbal Feedback & Assessment, plus full access to all your reports and data
Full Program Management & Support: We hire, train, pay the SPs, and manage all scheduling logistics
---

BEYOND THE SIM CENTER
SP-ed is a digital platform that conveniently and efficiently delivers the value of high-quality Standardized Patient-based education to a wide variety of health professionals at all stages of their careers. Best practices are followed in all phases of the development of educational programs with trained Standardized Patients (SP) accessible to any clinician with a computer or smartphone. This method provides a safe, controlled setting in which participants have the opportunity to benefit from this human interaction to master clinical, tele-health, and interpersonal skills and increase their confidence in many aspects of care delivery.
---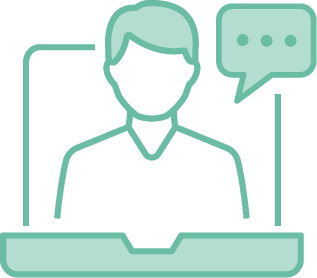 A TECH-ENABLED WORLD
Nearly all U.S. academic centers now employ standardized patients for training of medical students and licensed health professionals. SP-ed takes the significant step of bringing this valuable educational modality into the tech-enabled, telehealth-focused world, permitting health care professionals from any geographic location to participate from their home or office, and eliminating the need to travel to a Sim Center.